Services
Description of services
The building of the Alutaguse Care Centre has been designed with wings leading to three directions and intended to function as separate departments: nursing treatment, general care, care for persons suffering from dementia, boarding, and day nursing care.
There is a diner with spacious dining hall at the Care Centre. The inhabitants live by pairs in rooms of different size, each of which is equipped with WC and shower-room, balcony, furniture, and TV-set. All of the Care Centre's facilities are accessible by wheelchair; there is an elevator in the building. The physical activity room with activation equipment offers a possibility for engaging in various physical activities. It is possible to order massage, visit the Bathing House at the Mäetaguse manor for hydropathical treatment, enjoy coffee or tea, visit sauna, and participate in various common activities. Inaddition to this, there are handicraft workshops, rest areas for the inhabitants and personnel, a library, and possibility for walks in the building's yard and nearby park. The services and personnel have been planned so as to ensure assistance and advice in case of any health problems. A nurse call system has been installed in order to ensure emergency assistance whenever required.
One of the services intended for the elderly is
integrated nursing care
proceeding from the needs determined based on assessment of the patient's state of health; the services are offered in conformity to the objectives established and based on the (nursing) care plan. All of the activities are documented; the need for services is re-evaluated periodically, with making of the necessary changes in the (nursing) care plans.
The Care Centre managed by SA Alutaguse Hoolekeskus has 104 vacancies. The nursing and health care services (see the list below) of the Care Centre are mainly intended for elderly people from the Mäetaguse rural municipality and southern region of the Ida-Viru County.
1. 24 hour care for customers requiring general care home services – 66 beds;
2. care for patients suffering from dementia – 16 vacancies;
3. day nursing/care – 2 vacancies;
4. nursing treatment – 10 vacancies;

24 h care (nursing home service)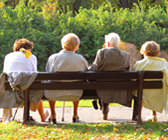 | | |
| --- | --- |
| | 24 h nursing at the centre is a welfare service. |
| | The purpose of nursing home service is to assist the elderly in coping through everyday care; it includes accommodation service, first level care and hobby activities (to the possible extent). |
| | Read more |
Day nursing/care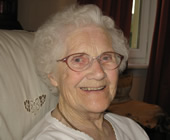 | | |
| --- | --- |
| | The respective service consists of nursing care services provided at the day-time nursing care unit for treatment of patients suffering from chronic diseases or limited functional capability (based on doctor's prescriptions) and/or for more efficient coping. |
| | |
| | Read more |
Nursing treatment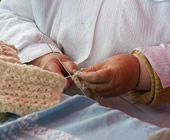 Care of persons suffering from dementia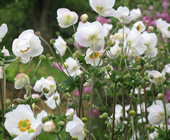 | | |
| --- | --- |
| | Personnel with special training provide nursing care services for persons suffering from dementia. |
| | |
| | Read more |
The services have been planned with consideration of the real needs of senior citizens. The services need to be of high quality, accessible for the target group and offered as close to home as possible. Currently, for example, senior citizens from the Mäetaguse rural municipality have been placed to different care facilities all over Estonia, which does not ensure integral communication between the generations. The senior citizens have been separated from those close to them and meetings have rendered made difficult because of the distance.
SA Alutaguse Hoolekeskus complies with requirements to nursing hospitals as concerns the facilities, service contents, and health care and nursing equipment/accessories (Health Care Administration Act, requirements to types of hospitals, Social Welfare Act, etc.). SA Alutaguse Hoolekeskus is ready for acceding to the eHealth system and co-operation with the Health Insurance Fund, social/health care institutions and local governments with a view of further service development in the Ida-Viru County. The following additional services are being developed at the Care Centre for our patients/customers: physiotherapy, activation, activity therapy, hobby activities, modern accommodation, own kitchen, sauna, library, hairdresser, manicure, pedicure, rest areas and handicraft workshops, possibility for visiting pool.